Book Your Family Adventure Today!
The crew of the Sea Winder has over two decades of charter fishing experience in the Gulf of Mexico. We are an energetic and ambitious crew that strives to make the most of every trip.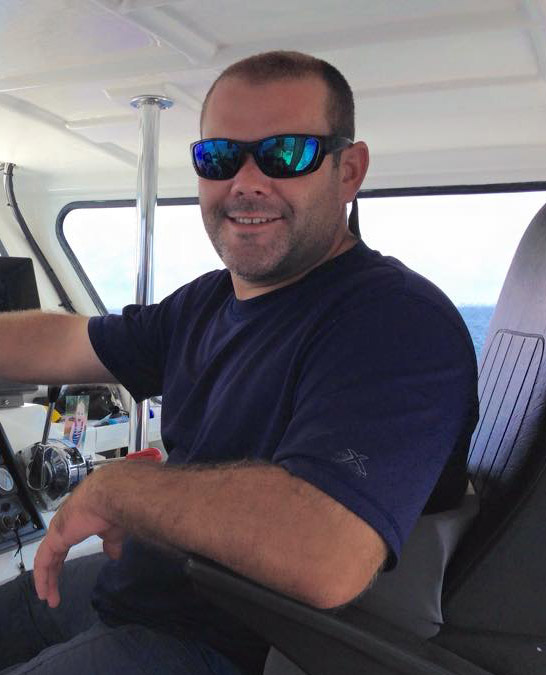 Capt. Chris
Captain Chris is a fun, tough and knowledgeable captain. His passion is creating an enjoyable and memorable fishing experience for both the customers and crew. Captain Chris is relentless in the pursuit of the catch. His highly-specialized fishing tactics are ever-changing based on each trip's unique circumstances – be it the customer's comfort level with deep sea fishing, sea conditions, the bite, or the overall wishes of the customer for what they envision their trip to be.
"I love the satisfaction of putting my customers on great fish. Experiencing a person's, especially a child's, joy in winning the battle of boarding a fish is both exciting and rewarding. The entire crew of the Sea Winder takes great pride in our work. We truly want to be the best part of your family's vacation."
Captain Chris knows that anglers vary greatly in experience and physical ability. Both Captain and crew take the time and care to give specialized attention to the specific abilities of each angler. Whether a first-time angler, child, or physically handicapped, the goal of the Sea Winder crew is to give every customer the same opportunity to experience a great catch safely and comfortably.
Charter Boat Sea Winder
Deep Sea Fishing Charter in Destin, Florida.
Book Your Trip Today!
Call For Availability
(850) 259.9125